Emerging Trends in Printing
In a rapidly evolving digital landscape, the printing and production industry must continue to adapt and innovate. While digital advancements may suggest a shift away from traditional printing methods, printing companies are far from becoming obsolete. In fact, they are actively embracing new technologies and trends to stay relevant and meet the diverse needs of their customers. In this article, we will explore some of the emerging trends in printing that are shaping the future of our industry, highlighting how traditional printing companies can leverage these advancements to their advantage.
Digital Transformation
Digital technologies have revolutionized the printing industry, enabling enhanced efficiency, faster turnaround times, and improved quality. Traditional printing companies are embracing this digital transformation by integrating advanced software, digital prepress workflows, and automation into their operations. This integration streamlines processes, reduces errors, and increases overall productivity. By leveraging digital tools, printing companies can provide a seamless experience to customers while maintaining the highest quality standards.
Personalization and Customization
One of the major advantages traditional printing companies have over digital-only platforms is the ability to deliver personalized and customized print materials. Today, customers seek unique and tailored experiences, and printing companies are capitalizing on this demand. Through variable data printing and advanced personalization techniques, traditional printers can produce highly customized marketing materials, direct mail campaigns, and promotional items. This personalized touch helps businesses connect with their target audience on a deeper level.
Specialty Printing and Finishing
Traditional printing companies excel in specialty printing and finishing techniques, offering a wide range of options to enhance the visual appeal and tactile experience of printed materials. From embossing, foiling, and spot UV coating to die-cutting and unique paper stocks, these techniques add a touch of sophistication and craftsmanship to printed products. By leveraging their expertise in specialty printing, traditional printing companies can offer clients distinctive solutions that stand out in a crowded digital landscape.
Sustainable Printing Practices
While not exactly one of the most recently emerging trends in printing, environmental consciousness is a growing concern across all industries, and printing companies are actively addressing it. By adopting sustainable printing practices, traditional printers can reduce their ecological footprint while meeting the expectations of environmentally conscious customers. These practices include using eco-friendly inks, responsibly sourced papers, and implementing energy-efficient processes. Additionally, printing companies are embracing digital solutions such as online proofing and cloud-based file management to minimize waste and optimize resources.
Integrated Multi-channel Solutions
In today's interconnected world, traditional printing companies are adapting to the changing media landscape by offering integrated multi-channel solutions. Recognizing the synergy between print and digital platforms, we provide services that seamlessly integrate printed materials with online and mobile experiences. By combining the power of print with digital technologies such as call tracking, social media ads, and website retargeting, he Kennickell Group can create engaging and interactive campaigns for your company that drive customer engagement and brand recognition.
Stay on the Cutting Edge of Emerging Trends in Printing with The Kennickell Group
We are one of the leading printing companies in the industry when it comes to keeping up with the newest, most cutting-edge technology available, and we are proud to pass those benefits on to our customers. Get in contact with us today to take advantage of our forward-thinking!

Check out our other recent blogs: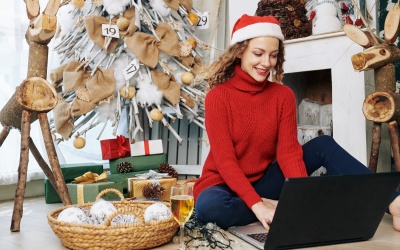 As the holiday season approaches, the quest for marketing strategies that stand out becomes more urgent than ever for business owners and marketers. Cutting through the digital noise, print marketing offers a unique opportunity to engage with your audience, especially...