6 Ways to Increase your ROI with Direct Mail Marketing
by The Kennickell Group
Because of our heavy reliance on technology now, the common assumption is that direct mail marketing is outdated and relatively ineffective. The truth is, though, direct mail marketing can be just as effective as digital marketing so long as it's done right. And here at Kennickell, we know how to do it right. Here are our top insights on how to get the most bang for your buck when it comes to direct mail marketing in 2022.

3D Mail Is Working Well
If you want to see positive results, consider doing a 3D mail piece. 3D mail is eye-catching and gets more responses than regular letters. It costs more, but if you design your campaign correctly, the benefits are apparent. You may pay 50% more, but then get a higher than 250% return when you use 3D mails compared to regular print. Sounds like a fantastic deal, doesn't it?
Postcards Are an Attractive Option
Postcards are another attractive investment for mailers. They solve the problem of low open rates, since people see the offer, whether they "open" or not, so expect a boost in how effective the campaign is overall. With a 42% response rate, the old trusty postcard still holds its own when it comes to direct mail marketing.
Personalization is Vital
Personalizing mail pieces goes a long way towards achieving mailing success. Adding the recipient's name and any other personal info can bridge the gap to create a relationship. There's no need to "blast" messages at anyone when addressing them like an old friend works better.

Spend your Money on the Best Envelopes
It will cost more, but with a flashy envelope your message is more likely to be read. The game is over when people don't read the message, no matter how much the campaign costs. Obviously you want to save as much money as possible, but first impressions are all-important. Spending more money to trick out your envelopes is a great way to guarantee a higher return.
Always Use Incentives
You need to give people a reason to open your offers. If they feel they're getting something of value, they'll gladly check it out. Without an incentive in place, the response rate will be much lower. Without an offer to immediately grab your recipient's attention and call them to action, they're much more likely to see your piece of mail and send it to the trash.
40/40/20 Rule for Direct Mail Marketing
This marketing rule that once defined direct mail marketing success still holds. When building a direct mail marketing campaign, your effort and attention should be divided among three focuses: 40% Audience, 40% Offer, and 20% Creativity.
Always start by choosing the right audience. Who is your ideal customer & what do they want? Once you've figured that out, you can more easily craft your offer to appeal to your ideal audience. Lastly, using a bit of creativity in how you present your mail can set you apart from your competitors.
The Kennickell Group is YOUR Print and Direct Mail Company
It takes getting several things right to win with direct mail. These six strategies will keep any company on the right side. Stick with the proven principles, pay extra when necessary, and choose excellent results above all else. If you're willing to do that, you'll see a positive ROI.
Not only can Kennickell produce the professional mailers that you need, we can now also help you track the entire process and finally measure your results with our exclusive Direct Mail + program. Click below to learn more about how we can combine traditional direct mail marketing with modern digital tracking capabilities to give you the best ROI possible.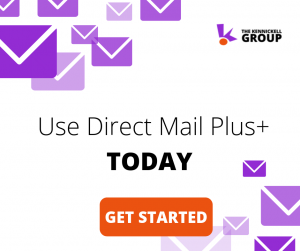 Check out our other recent blogs: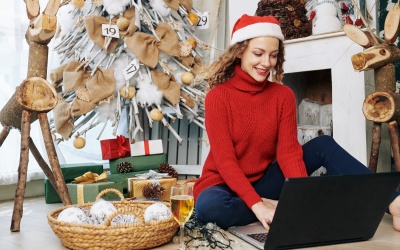 As the holiday season approaches, the quest for marketing strategies that stand out becomes more urgent than ever for business owners and marketers. Cutting through the digital noise, print marketing offers a unique opportunity to engage with your audience, especially...