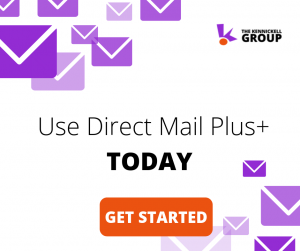 People may proclaim that direct mailing is dead, but chances are high they're doing it wrong! Effective mail never dies because it's an ideal way to pick up new customers and grow revenues.
3D Mail Is Working Well
If you want to see positive results, consider doing a 3D mail piece. 3D mail is eye-catching and gets more responses than regular letters. It costs more, but if you design your campaign correctly, the benefits are apparent. Pay 50%, but get a higher than 250% return when you use 3D mails. Sounds like a fantastic deal, doesn't it?
Postcards Are an Attractive Option
Postcards are another attractive investment for direct mails. They solve the problem of low open rates. People see the offer, whether they "open" or not, so expect a boost in how effective the campaign is overall. With a 42% response rates, nothing beats a postcard! Postcards are proven winners that get you new customers and more sales. Don't neglect them in favor of other options just because they have been around for a while. Until proven otherwise, they're a reliable choice that does an outstanding job.
Personalization is Vital
Personalizing mail pieces goes a long way towards achieving mailing success. Nobody wants to feel like a number, so send them an email that will excite them. Adding their name, and any other personal info will bridge the gap to create a relationship. There's no need to "blast" messages at anyone when speaking like their friends work better.
Spend the money on the Best Envelopes
It will cost more to use better envelopes, but the marketing message is more likely to be read. That's why it's worth investing the extra money to get the types of flashy containers that get results. The game is over when people don't read the message, no matter how much the campaign costs. It's tempting to want to cut costs whenever possible, but this time resist the urge. The higher price results in better responses, and that's what keeps your campaign profitable.
Always Use Incentives
Give people a reason to open your offers. If they feel they're getting something of value, they'll gladly check it out. Without an incentive in place, the response rate will be much lower. They can wait, so there's no reason for them to take any action. Giving people a choice, they take the line of least resistance, which is doing nothing. That's why an irresistible offer is the first thing you need.
Remember the 40/20/20 Rule
The famous rule that defines direct mail marketing success still holds. There are three primary elements to the winning campaigns. They are 40% audience, another 40% to the offer, and 20% of the results depend on the creative. Always start by choosing the right audience, and you'll see responses soar. After that, focus on the offer being amazing. Lastly, choose a creative that resonates and hammers home the point. If you focus on these elements, you'll have a campaign worth remembering. Miss out the two primary ones, and you'll lose money.
The Kennickell Group is YOUR Printing Company
It takes getting several things right to win with direct mail. These six strategies will keep any company on the right side. Stick with the proven principles, pay extra when necessary, and choose excellent results above all else. If you're willing to do that, you'll see a positive ROI. Direct mail continues to remain one of the best methods to get new customers. If you do it right, you'll become a fan in no time. Keep sticking with proven principles and great results are going to happen.