Many people think that direct mail marketing is ineffective or even obsolete. This couldn't be further from the truth. While websites, email marketing campaigns and the like are effective, direct mail can also boost sales. It can increase brand recognition and help you launch a brand new product or service. According to a survey from the Association of National Advertisers (ANA), mailing to consumers directly can actually have a response rate of up to nine percent. Email campaigns average a response rate of approximately one percent. We can help with a few things to focus on to ensure your marketing pieces have a good response rate. In this article, we'll show you how direct mail enhances your campaigns.
Be Consistent and Build Relationships
Be sure to be consistent when you mail your pieces. Our suggestion is to create a mailer to go out every month. An average return rate for mailers is one to two percent return. This means you should expect approximately one or two customers from every one hundred pieces you send out. This will add up over time. People need to see your mailers on a consistent basis so they recognize your company, which is called brand recognition. This will help them think of your company when they need your products or services. You never know when they'll need your products or services. They might throw your piece away for months and then revisit the need for your company.
Target Your Mail Campaign
It's important to know your audience and target your mailings to areas and markets that your products or services are relevant to. It's also important to have a separate mail campaign and database for people who actually become customers. They will most likely be repeat customers, so you'll want to be sure to continue to mail to them.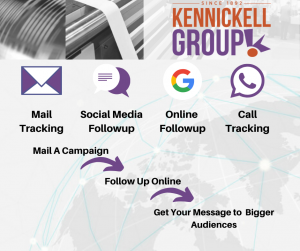 Design and Content
We can help you choose the right design for your mailer. You will want it to be eye-catching and stand out. You'll need to decide between mailers in envelopes, postcards, catalogs and more. There are different shapes and sizes to choose from. You'll need to decide on the size of your mailer, the font and whether your mailer will be in color or black and white. The content is also extremely important. Coupons and discounts have been proven to work very well. Putting QR codes or trackable URLs on the mailers is a consideration. Be sure your company name and logo, website and phone number are on the mailers.
Whether you are using direct mail as a standalone marketing campaign or a part of your overall marketing campaign, it definitely enhances your campaign. We can help you design your mailers, print them and get them ready for you to mail. We specialize in all of your printing needs in the Greater Savannah, Georgia area. We hold ourselves to the highest standards possible and will provide you with exceptional service and printed products. We want you to understand how direct mail enhances your campaigns and will help you in each step of the process.
The Kennickell Group Difference
The Kennickell Group can guide your business in creating direct mail that can reach your target audience. Your business can gather information and react based on your findings with Kennickell's Direct Mail+ system. We'll show you firsthand exactly why print marketing reigns supreme. For more information on how Direct Mal+ can transform your business, please follow the link here. Thank you for choosing Kennickell for all your printing needs.