Direct mail marketing can create a lasting impression on your business by increasing your exposure, increasing sales, and notoriety. A mailer, or the direct mail piece sent to every mailbox, can provide information on your business, your offers, or whatever else you'd like to inform your audience of. If your business is ready to take the leap, here are the benefits of direct mail marketing.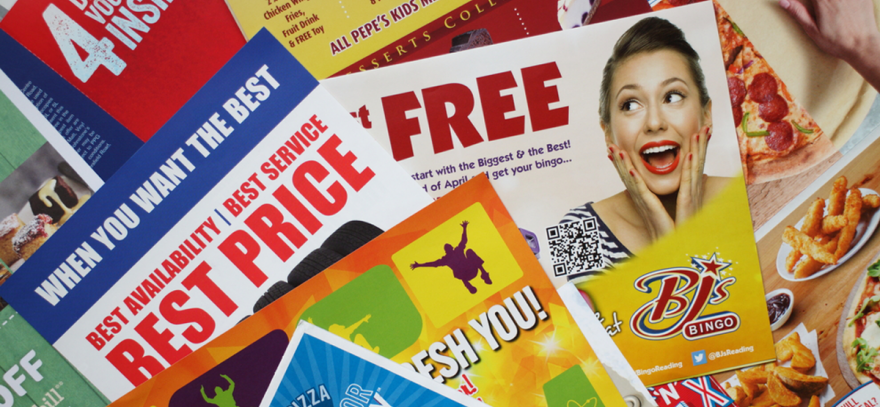 Why Direct Mail Marketing?
As a business owner, you're always searching for new ways to get the word out about your goods or services you provide. If you feel as if your business services can help a wide variety of people, you may want to consider direct mailers that will go to every mailbox in the target area. This benefit of direct mail marketing can help provide a high volume of new impressions and get the exposure your business needs to thrive.
Direct Mail Catches the Customer's Eye
According to this Gallup poll, four in ten Americans still enjoy checking their mail each day. Naturally, these individuals will skim through their mail to see what they've received; however, it's important to present your mailer professionally to attract potential customers. Mailers that use attractive colors, fonts, and messages to draw users to your website or storefront are more likely to create leads. Design is a major part of the customer's experience with your flyer, so this pays dividends when done correctly.
If you choose Kennickell as your Direct Mail provider, our in-house design team will present you with a range of concepts and ideas that have attracted countless customers for others. Our experienced team has researched, learned, and developed tactics that will catch the eye of numerous potential customers. Our design team understands the necessity of creating an attractive mailer that catches the customer's eye. For this, we'll highlight a marketing rule called the "40/40/20 Rule." 40% of your success will come through how effective your mailer is to your audience, another 40% will come from how powerful your offer is, and the last 20% will come from design, copy, etc.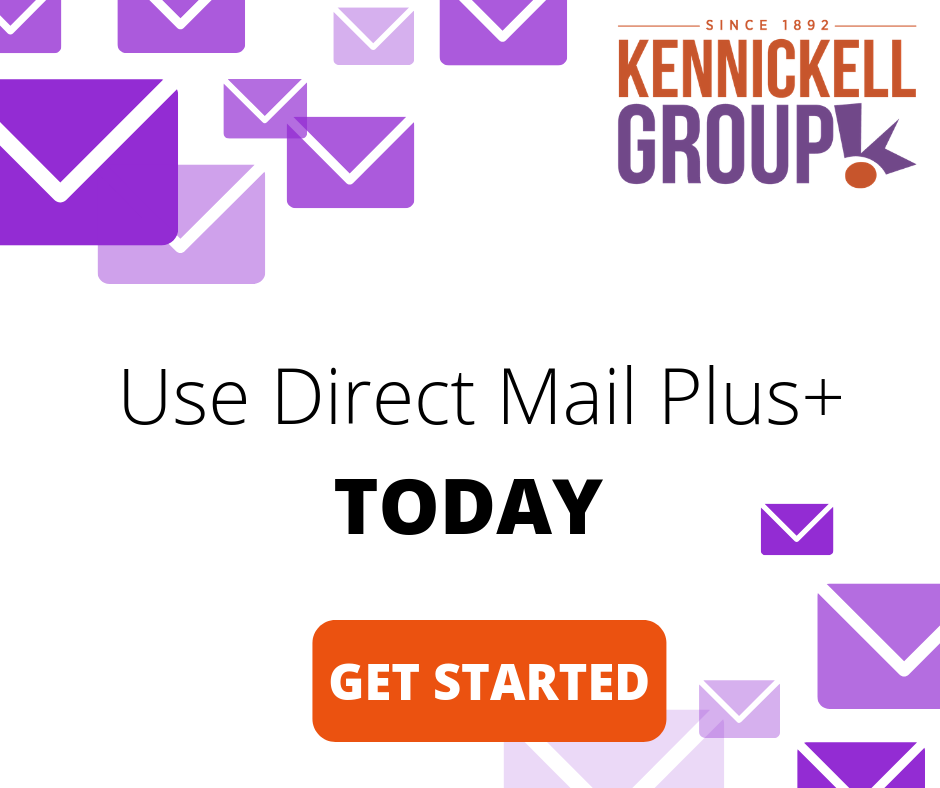 Inform Customers About Your Business/Products
People need to know what you do and what you can offer them. Make this information clear and upfront on the mailer. If you have a sale you want people to know about, you should make that information a focal point of your mailer instead of hiding it somewhere in small text. You should also make all other pertinent information at the forefront, such as your contact information and location.
These mailers are incredible opportunities to further your brand's overall image. This benefit of direct mail marketing creates trust from the buyer, even if this buyer doesn't immediately buy from your business.
Reach a Large Number of Customers
Another benefit of direct mail marketing is that you can send them out to nearly every home in your area; however, there are people who will take notice of what you have to offer and jump on the opportunity. When picking the location to mail to, look at the demographics of the area. You want to pick an area with demographics that closely match your customer. For example, if your ideal customer is middle-aged in suburban neighborhoods, you may want to send the mailers to subdivisions or neighborhoods a large number of families live in. If you're sending it to college students, target student apartment complexes in the area.
Measure Results
Direct mail marketing benefits your business by determining just how effective they are after you run your campaign. Put a unique code or phone number on the mailer that will help you track how many people actually used the mailer to come into your store. When you look at the sales you get because of the mailers, you can decide whether to run another campaign or not. You can also use unique codes to determine which mailers are most effective. The Kennickell Group offers our Direct Mail+ service that helps you track your mail's progress, conversion statistics, and tracking cookies that increase your business's online exposure after your mailer brings users to your website.
Contact Kenickell to Start Your Direct Mail Marketing
The Kennickell Group can guide your business in creating direct mail that can reach your target audience and help convert them to buying customers. Direct mail marketing can open numerous doors that seemed impossible to reach before. For more information on how Direct Mail+ can improve your business, please follow the link here.