Whether you're just starting up a new business or you've been operating for some time, you need to apply diverse ways to market your brand. Often, this involves thinking about using your marketing funds in ways that give your business the best value possible. If your business owns one or more vehicles to get from site to site, choosing to invest in vehicle wraps could be a great option. In this article, we'll explain why vehicle wraps should be your next investment.
Easy Brand Marketing
When your wrapped cars move from one point to another, they pass a message to other people about your brand. Imagine you were on your way to the grocery store, gym, work, or on the way to pick up your kids from school. There's a strong chance that you passed an employee of a business driving a car wrapped with brand messaging. In some cases, this could be of a business you've never seen before. This means that the business successfully gained traction with an impression on a potential future customer.
Situations like this provide easy brand marketing, simply by driving around the cities your business services. You'll create countless impressions moving from site to site.
Makes Your Company Appear Credible
Creating a great first impression to your customers will help you make great strides, especially in our competitive world. With vehicle wraps, you'll remain highly competitive by making your business look credible to those who aren't aware of your services.
Vehicle wraps create a positive impression of your business to your customers, which is an excellent way of marketing your brand and getting an edge over your competitors. They'll see your business at events, around town, or wherever else you reside.
Protects the Paint of Your Car
Company cars are probably one of your essential investments, and you'd want to do everything to protect them. Wrapping is an excellent way to protect your vehicles from wear and tear, thereby retaining the original paint. This retains your vehicles' value and makes it easier if you decide to sell them at some point. Vehicle wraps are easy to remove, making it all the reason to invest, even for a leased vehicle.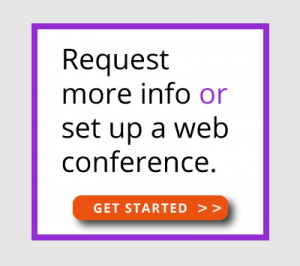 No Struggle to Pass the Message Across
Sometimes, you have to use various channels while spending a lot of time, energy, and money advertising your brand. This isn't the case when you wrap your vehicles. No matter where your wrapped cars go, the message is always clear to other people.
Anyone can quickly identify your brand even if you've never advertised your business. When people learn about your business, they can decide to inquire more about it and even get interested in making purchases. People will remember your business and choose it for your specific services.
Wrapped Cars are Mobile Billboards
Since not all your target audience leaves in one place, it'd be best to let those far away from your business learn about your brand. Your cars will move from one location to another, unlike other forms of advertisements such as billboards or radios, which only reach people within a specific area. You can be sure that your message will reach millions of people with little or no effort.
Car Wraps are Durable

When you wrap your vehicles, you can enjoy several years without the need to remove the wraps for a new one. This is because the wrap can last for over ten years if the car is well maintained.
This is one of the best investments that will let you spend less, enjoy more years of service, market your brand, and generate more revenue for your business. It's worth noting that the warp can last for a lifetime if you take good care of it.
They are Cost-Effective
While you may not need to wrap the whole car, you can save a lot of money by partially wrapping the vehicle while still enjoying many benefits. They are a cost-effective way of advertising compared to other methods, and you pay according to the size and shape of the vehicle.
Contact the Kennickell Group for Your Vehicle Wrapping Needs
Whether you are looking to catch the attention of new customers, expand the reach of your brand, simplify your local advertising strategy, or simply outshine your competition, vehicle wrap graphics might be an option you should consider. Contact Kennickell today to find out more about this service and see if it's right for you. To start your vehicle wrap project, contact the Kennickell Group with the link below. We'll design, install, and get you back on the road in no time.